Dr. Tipu Sultan, M.D., Holistic Doctor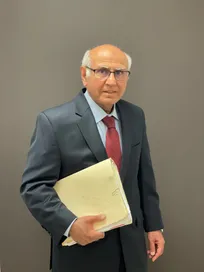 Welcome to the world of holistic healing and environmental medicine at the Environmental Health Center, led by Dr. Tipu Sultan, a distinguished and compassionate physician with a mission to transform lives. Dr. Sultan's journey from a conventional pediatrician to a renowned Environmental and Functional Medicine expert is a story filled with hope and inspiration for those seeking a better approach to their health.

In 1975, Dr. Sultan embarked on his medical career as a pediatrician, dedicated to caring for children in the St. Louis area. However, a personal health crisis in 1977, when he was diagnosed with severe asthma, changed the trajectory of his practice. Struggling with various medications that only managed symptoms, he longed for a different approach – one that addressed the root causes of illnesses.
Fortune smiled upon him in 1979 when he discovered the American Academy of Environmental Medicine (AAEM), an organization dedicated to treating illnesses caused by environmental and related factors. This encounter opened his eyes to a new paradigm of healthcare, centered on understanding and treating the underlying triggers of diseases. Through knowledge gained from AAEM, Dr. Sultan not only healed himself but also broke free from medications, leading a life of robust health for over four decades.
Recognizing the immense benefits of this approach, Dr. Sultan became passionate about sharing this knowledge with others. He has since helped over 20,000 patients, many of whom had lost all hope of recovery, by focusing on treating the root cause of their CHRONIC ILLNESSES. His dedication and success can be attributed to the wisdom passed down by his esteemed mentors, including Dr. Theron G. Randolph, Dr. William Rea, and Dr. Francis Waickman.
Dr. Sultan firmly believes that healing should be accessible to all, and his approach reflects this conviction. By addressing the cause rather than just alleviating symptoms, patients not only enjoy improved health but also significant savings on medical expenses. CLICK HERE TO SEE WHAT HIS PATIENTS THINK. As a Board-Certified practitioner in both Pediatrics and Environmental Medicine, a Diplomate of the American Board of Environmental Medicine, and a Fellow of the American Academy of Environmental Medicine and Pediatrics, Dr. Sultan stands at the forefront of holistic healthcare.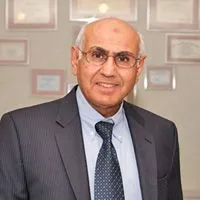 The ultimate goal at the Environmental Health Center is to create tangible improvements in the lives of patients, judged solely by the outcomes they achieve. If you're ready to address the root cause of your illness and embrace a life of true well-being, CONTACT US for an appointment or phone consultation – distance is no barrier, as the center serves patients across the country.
Take a step towards a healthier, more fulfilling life under the guidance of Dr. Tipu Sultan and the Environmental Health Center. Experience the transformative power of treating the cause and reclaim your vitality today.